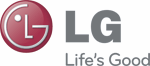 Samsung and LG are certainly two of the world's largest OLED display makers, as they've been competing in this particular market including at recent trade shows. Now, it seems that the two companies are searching for new applications for their products, as a report shows that LG will be increasing production of OLED displays for smartphones.
The report comes from ET News, and it indicates that Samsung is focusing its attention on the only market niche where its presence as an AMOLED screen manufacturer isn't that prominent, namely laptop panels. At the same time, LG will reportedly be focusing on growing the production of OLED displays for smartphones.
LG Display has secured Xiaomi as their first customer in the smartphone market. Up until now, it has been providing OLED displays only for LG Electronics, which featured this type of screen on the G Flex. Towards the end of the year, LG will supply such displays to Huawei as well.
Huawei's Google Nexus 6P comes with a Quad HD AMOLED screen, but LG also intends to produce a flexible display for an upcoming Huawei handset, although the report doesn't mention which one.
The report details that LG intends to provide OLED displays to smartphones that have display sizes of 5 inches or less and then move on to laptops and monitors with sizes between 10 and 20 inches.
Huawei and Xiaomi are definitely two of the biggest handset manufacturers in China, which means that LG's expansion in the OLED display segment will surely have a positive impact on the company's revenues. Xiaomi sold around 70 million smartphones worldwide last year while Huawei managed to ship around 100 million devices.
While the report doesn't specify which smartphones will get the OLED display, it does say that Xiaomi intends to use such a screen on an upcoming smartphone with edge display.