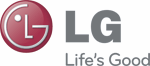 The latest CPU, advanced features, top-notch cameras, and innovative design and functionality are certainly all welcome on a newly released handset. However, smartphone manufacturers can impress consumers with smaller things, like tools that improve user experience, especially when it comes to charging and battery life.
This is precisely what LG is trying to do, as the company is reportedly working on a device that will support magnetic resonance-based wireless charging, according to Business Korea. The report also says that LG is currently trying to find the best moment to release it to the market.
LG is expected to apply the resonance-based wireless charging technique on the LG Pay Smart Card as well, which is a portable electronic device that would replace multiple credit and debit cards. With the mobile payments platform, LG intends to compete against Apple, Samsung, and even Google.
Induction resonance wireless charging is currently available for many handsets on the market, but aside from the fact that phones don't need a cord to charge, the technology doesn't offer many benefits.
Magnetic resonance wireless charging enables a device to charge even when it's not close to a charger. LG's smartphone will be able to charge its battery at a distance of up to 7cm with a charging efficiency of 7 W, which allows a device to be fully charged within an hour.
However, LG reportedly isn't the only smartphone manufacturer working on such a feature. Huawei and Meizu are said to release handsets supporting magnetic resonance wireless charging next year. In addition, Apple is also believed to introduce such a charging feature on its upcoming iPhone 7.