We've been hearing reports saying that Samsung is still working on its Galaxy X foldable smartphone, as part of the Project Valley initiative. Now, a report by Bloomberg shows that Samsung will actually introduce the handset with a bendable screen in early 2017.
Last month, a report suggested that Samsung could launch the Galaxy X smartphone with a flexible display next year, and now, sources from Bloomberg have confirmed this fact.
As it turns out, Samsung intends to launch two devices with flexible OLED screens, one that folds like a cosmetic compact and the other that transforms from a 5-inch phone into a display of 8 inches, basically a tablet. The smartphone could be unveiled during next year's edition of the Mobile World Congress in February.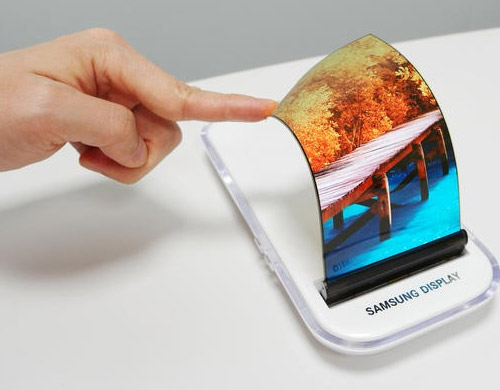 The new report also confirms that Galaxy Note series may skip a version number and move to 7 in order to align with the Samsung Galaxy S range of phones. However, sources have stated for Bloomberg that the bendable devices won't be included in the Galaxy S series.
The idea of bendable phones is part of the Project Valley initiative, which would be finally unveiled to the public next year, after in 2015 Samsung filed a patent application for a foldable handset, possibly the Galaxy X.
The device is said to come with a flexible 4K AMOLED display that folds in half. However, the patent drawing showed that the phone could only be charged when folded, which could be inconvenient. Still, Samsung may have worked on the design since then.
Samsung's bendable phones could be a major game-changer on the market and thus intensify the competition against Apple. The Cupertino-based company is said to incorporate OLED displays from Samsung on its upcoming iPhone 7, which further points out (as if it were necessary) that the South Korean giant is the biggest supplier of OLED panels for mobile products.