One of the upsides to buying a Nexus handset from Google is that you'll get access to stock Android, and also a guarantee of receiving the latest Android update when it is released, versus Android handsets from other brands in which you could end up waiting weeks and months before the update is headed for your device.
However other than that, we guess there's really nothing all that special about Nexus handsets, but this is something Google is planning to change in the future. Speaking at the Recode Code Conference, Google's CEO Sundar Pichai revealed that the company will be taking steps to ensure that Nexus handsets will feel more special in the future.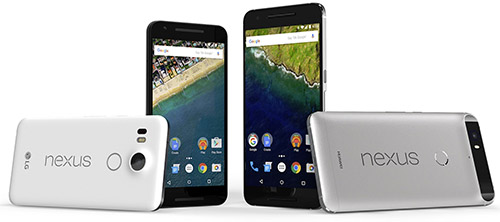 How is this going to be accomplished? One of the ways is by "thoughtfully adding more features" to Android on Nexus phones moving forward. He also stated that the company will be more "opinionated about the design", which basically sounds like Google will be taking more control over what a Nexus phone looks like, and what kind of features it should have to set itself apart from the other Android phones.
What this means we can't say for sure, but so far other OEMs have already added their own exclusive features to Android over the years so what Google has planned isn't really anything new, but we guess we'll have to wait and see what this year's Nexus will bring to the table.