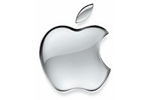 Apple is projected to unveil the new iPhone 7 in September this year, and leaks that have already reached the web point to a rather small visual overhaul of the device as compared to the current generation, including repositioned antenna lines and a larger camera (as well as dual camera on the bigger Plus model). But certainly, there's more to come under the hood, and one of the most important changes on the iPhone 7 will be the addition of fast charging.
Apple has always avoided talking about features of its upcoming products, but a recent leak that made the rounds and that our sources describe as accurate provides us with a glimpse into iPhone 7's new charging system.

Photos of the upcoming MacBook Pro have reached the web recently to indicate that the new device would come with a secondary OLED screen that would replace the standard function keys and give customers a bit more customization power. And while this is indeed one of the key additions to the MacBook Pro lineup, it's also worth mentioning that the leak shows a total of four USB-C ports, two on each side of the device.
These will be the only ports available on the next-generation MacBook Pro, so they'll be used for charging, data transfers, external monitors and basically everything that involves external connectivity. Including iPhone charging, that is.
Right now, it's a well-known fact that MacBooks charge iPhones faster than a typical laptop, and with the addition of USB-C, the process can be significantly faster.
Current Macs that come with USB 2.0 ports can generate 500 mA (Milliamps) at 5V while a USB 3.0 port offers 900 mA at 5V. USB Type-C, or generally referred as USB-C, adds support for 1.5 A and 3.0 A power currents at 5V, and this is the case of the 12-inch MacBook. With these specifications, a MacBook with USB-C can charge the iPhone significantly faster, and this is the case of the upcoming MacBook coming only with USB-C ports.
Since Apple's trying to keep its devices in sync and offer buyers a consistent ecosystem, the upcoming iPhone 7 will give up on the USB to Lightning cable and replace it with a USB-C to Lightning version that would allow users to charge their phones using the new MacBook's USB-C ports.
Adapters could also do the job for those who want to buy the new MacBook and continue using an iPhone 6, but Apple is very likely to change the type of cable completely, as packing adaptors into the box isn't usually a thing that the company does. They could be sold separately, though, by both Apple and third-party accessory makers.
So the TL;DR this time is the following: the new MacBook Pro will come with USB-C ports exclusively, and this means that the iPhone 7 will also get a new cable to be able to connect to the laptop, but also benefit from the faster charging times offered by this new standard. The chances are that Apple might not specifically market this feature as fast charging, but better charging times will definitely be offered when a new-generation MacBook Pro is being used.
Apple will use some features of the 12-inch MacBook, which features only one USB-C port, on the upcoming MacBook, but the leak we've told you about also points to some less welcome changes.
For example, the card reader seems to be gone completely, which might be quite a problem for those who wanted to easily transfer files to and from microSD cards. And without USB ports, that could be an issue, but the company is most likely planning to bank a lot on the USB-C multiport adapter to provide more connectivity options.
Customers can thus benefit from ports to connect external displays and standard USB devices even though only USB-C ports are being offered on the laptop.
More information about the new MacBook Pro could be announced at WWDC this month while the full launch should take place in the fall for buyers in the US and other larger markets.