The "wearable" product segment is a bit curious. Quite often, it feels like smartwatches, bands, and more are merely solutions in search of a problem. For many consumers, they can end up being nothing more than money spent to get notifications on their wrists.
The one clear usage for wearables, however, is fitness. Whether you are an active exercise aficionado, or someone just wanting to shed some pounds, a fitness tracker or other activity-based wearable can be a godsend. Today, Samsung announces two such products -- the Gear Fit2 wrist wearable and the Gear IconX wireless earbuds.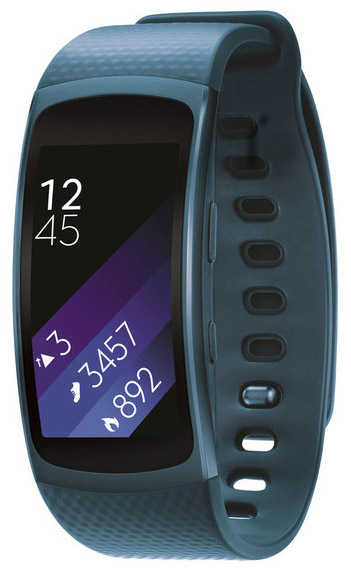 "The Gear Fit2 features an embedded GPS and a heart rate monitor (HRM) that offers accurate and robust fitness tracking and measurement, while providing instant feedback on the user's workout. The Gear IconX is a truly cord-free fitness earbuds product that can track fitness information and provide users with running feedback on their exercise performance. Gear Fit2 and Gear IconX are optimized to benefit users' various fitness lifestyles, whether they are training for a marathon or taking a daily stroll through the neighborhood", says Samsung.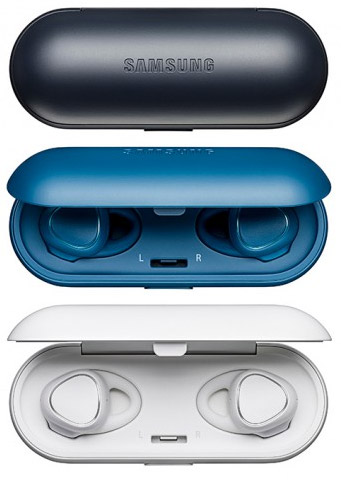 Younghee Lee, EVP, Samsung Electronics says "living a healthy lifestyle is a top priority for consumers to enjoy fulfilling lives. Our wearable technology can enhance existing routines and blend fitness and fun. The Gear Fit2 and Gear IconX are specialized to easily address these needs, ultimately allowing users to get more out of their fitness experiences and everyday activities".
The Tizen-based Gear Fit2 fitness features a built-in Spotify app, letting you launch tunes from your wrist. The curved Super AMOLED should look brilliant outdoors -- runners should appreciate tracking their heart rate in the bright sun. Unfortunately, Apple fans cannot leverage it with their iPhone or iPod touch -- it is Android only.
Sadly, the Gear IconX is also an Android-only affair. While these headphones should would work on any smartphone as a simple Bluetooth audio device (maybe), the S Health fitness features would be incompatible with the iPhone. Without the bells and whistles, you might as well get a less-expensive set of wireless earbuds. With that said, they are insanely small and fashionable -- some iOS users might pick them up anyway.
If you are an Android user with an interest in fitness, you can pre-order the Gear Fit2 tomorrow, or just pick it up in-store on June 10th at many major retailers. The Gear IconX is tentatively scheduled for Q316 availability.