AMD has just launched the AMD Radeon Pro Duo a very powerful graphics card that boasts two GPUs and will cost you $1499.
The AMD Radeon Pro Duo was first announced back in March, with the card is being marketed for VR content creation first and foremost.
AMD claims the Radeon Pro Duo is 1.5x faster than Nvidia's current high-end GPU, the GTX Titan X.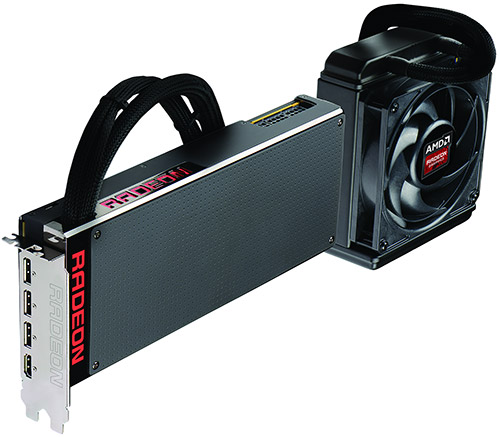 Up to 16 TFLOPS of compute performance are coming out from AMD's dual-Fiji GPU implementation, which includes an elegant water-cooled package.
The card features three full sized DisplayPort connectors and one full-size HDMI port. On the side of the card there are three 8-pin PCIe power connectors which will do more than an adequate job of supplying the rated 350W power draw.
The Radeon Pro Duo is available globally beginning today from select system builders and AIBs, and has a suggested price of $1499.