It seems that the number of rumors about the future of gaming hardware launches is increasing by the day, with a new report now saying that Microsoft is testing a variety of prototypes for the new Xbox One and that it is unlikely to settle on any one design anytime soon.
The information comes from a report in The Verge that quotes some insiders who are familiar with the current plans of the company, and it seems that some of the components currently examined are the same that could increase performance in a normal PC gaming rig.
The new rumor also talks about an upgraded wireless chip for the coming version of the Xbox One, but there are no details about potential pricing or about the moment when Microsoft might be planning to deliver this new console.
Both the FCC and the Brazilian government have access to documents that seem to confirm the existence of a new home console from the company, with NDAs that will expire in late June, which might be the date when an official announcement will be made.
Other sources are saying that the new Xbox One will be Slim, a version that will not majorly improve performance but will feature smaller form factors and less energy consumption.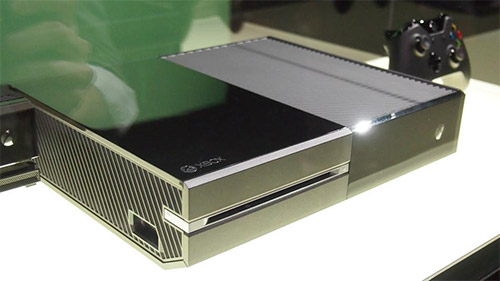 Phil Spencer, the leader of the gaming division, has claimed that while his team is exploring ways to improve the capabilities of the Xbox One, he is only interested in delivering a significant improvement and will make an announcement when they decide how they want to proceed.
The Xbox One had gone through many iterations before it was officially announced, with more than 200 different designs tested for the controller before the company settled on a final look.
Third parties are saying that more than 20 million Microsoft home consoles have been sold until now, which is not a great performance when compared to the rival PlayStation 4 from Sony, although it is better than the older 360 at the same point in its lifetime.
Sources are also claiming that Sony is working on an upgrade for the PlayStation 4, which will apparently be called NEO and will feature improvements when it comes to the CPU, the GPU, and the RAM.
Finally, Nintendo is also planning to deliver its NX platform before the end of the year, although it has not made an official announcement about it.