Sony may be tight-lipped for now, but it's looking increasingly likely that the company will release an updated version of the PlayStation 4 later this year. So far, the rumoured console has gone under the moniker PS4K or PS4.5, but a new report from gaming site GiantBomb suggests that the codename for the console is "NEO," and it even provides hardware specs for the PlayStation 4's improved CPU, GPU, and higher bandwidth memory.
Those specs include a CPU clock speed bump from 1.6GHz to 2.1Ghz, an improved AMD GPU with 36 Compute Units (CU) running at 911MHz, and a memory bandwidth bump up to 218GB/s. While GiantBomb noted that the CPU cores remain based on AMD's Jaguar architecture—which was originally a chip developed for laptops—the GPU specs tie into recent rumours that AMD had landed big design wins for its new Polaris architecture.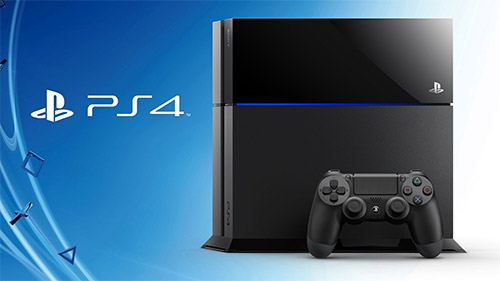 Should the PS4 NEO GPU feature 36 CUs, that would mean around 2304 stream processors—effectively doubling the amount from the old chip. According to TechPowerUp, those specs are extremely similar to AMD's Polaris 10 "Ellesmere" chip, which is rumoured to be used in an upcoming standalone Radeon R9 480 graphics card. While AMD has refused to comment on the scuttlebutt—telling Ars, "We do not comment on rumour or speculation"—the company has noted in the past that the focus of Polaris is on power efficiency and "console-class gaming on a thin-and-light notebook."
Indeed, a product roadmap shown in March at the Game Developers Conference in San Francisco indicated that AMD will swiftly follow up Polaris with Vega, a higher-performance part featuring second-generation High Bandwidth Memory (HBM2).
Using a more efficient Polaris GPU might be necessary, not only for performance but to keep the power envelope of the PS4 NEO down. While Sony has already updated the internals of the PS4 since launch with the CUH-1200 model—reducing the amount of memory chips and fitting a more efficient power supply—the APU itself remains unchanged and is based on the same 28nm manufacturing process.
Anandtech's analysis of the Jaguar architecture before the launch of the PS4 and Xbox One suggested that the PS4's 1.6GHz clock speed was the "sweet spot" for Jaguar, with a boost up to 2GHz requiring a 66 percent increase in TDP. That's more power for the PS4 NEO to suck down and more heat to try to remove, something that Sony is unlikely to want after quieting down the console with the CUH-1200 updates. However, that potential power increase could be offset by a move to a more efficient 14nm process, which Polaris is already confirmed to be based on.