Virtual reality is all the rage these days. You can get high-end headsets that cost several hundred dollars or you can get a Google Cardboard viewer that provides a basic experience for little or no cost at all. What's clear is that virtual reality is here to stay and companies that are in the smartphone business are now trying to cash in on this trend. Samsung is doing it, so is LG, and it appears that Huawei is doing it as well.
Users can slot in the Huawei P9, P9 Plus and the Mate 8 into the company's virtual reality headset. They shouldn't expect to be blown away by the video quality since the handsets have a 1080p screen resolution but Huawei does say that its VR headset is the first to support 360-degree sound.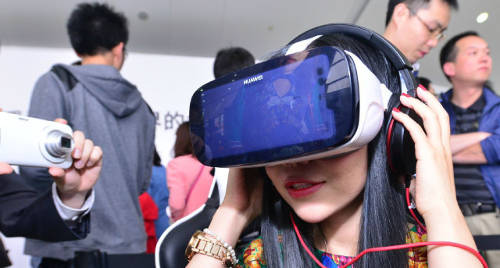 To experience 360-degree sound in VR content users will need to have the correct content to watch and will need to have headphones plugged into truly experience 360-degree sound. Huawei hasn't confirmed the pricing and release date for the Huawei VR so we'll have to wait for that information to come in.