A new photo allegedly showing a case built for the upcoming iPhone 7 provides us not only with a few hints into what the upcoming model is going to look like, but also with a closer look at its camera.
First of all, the design. As you can see for yourselves, the chassis that got leaked via French website NWE shows a design of the iPhone 7 that's mostly the same with the one of the iPhone 6, so in terms looks, Apple's not going to innovate too much.
There are small changes here and there, but overall, the iPhone 7 will look pretty much the same as its predecessor, at least when viewed from the back. The model pictured here is the 4.7-inch version, the source notes.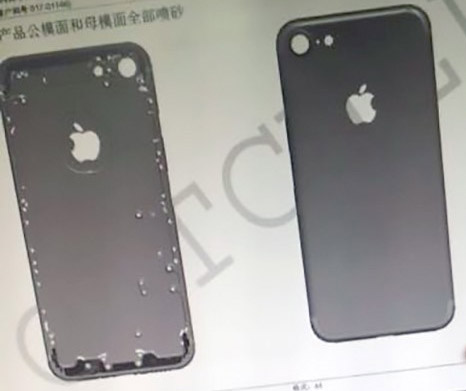 One of the most striking changes is the bigger camera, which more or less comes to put an end to rumors that the iPhone 7 could have a dual-camera system. But since this is the 4.7-inch model, Apple could keep the dual cameras exclusive on the bigger versions – rumor has it that the company is also working on an iPhone Pro and this could be the only model to get this feature.
At the same time, it looks like Apple has also removed horizontal antenna lines, so the company has probably found a different way to boost signal of the device. Vertical lines, however, are very likely, but we can't tell for sure if these are going to be used since the leaked chassis photos do not show the phone from the side.
NWE also reveals that the chassis points to a thinner iPhone, but this is not at all a surprise, as this has been the plan from the very beginning. This is actually one of the reasons why Apple is planning to get rid of the 3.5mm audio jack as well, as the Lightning connector is thinner and eats up more room inside the phone.
Clearly, there are a lot of rumors at this point and this new leak could very well show a prototype, so take everything with a healthy pinch of salt for the moment. We'll find out if this is true in September, when the iPhone 7 is expected to launch.