Chinese company Huawei plans to launch its flagship smartphone in Q2 2016. However, the handset maker did not confirm when exactly it would bring the P9 to the market.
Huawei fans will be pleased to know that they won't have to wait too long for the P9 to arrive, as the smartphone might be unveiled in about one month.
According to Evan Blass (@evleaks), Huawei P9 will be launched on Wednesday, April 6. If the information proves to be accurate, then you can expect the P9 to go on sale during the same month.
Speaking of which, Huawei is expected to launch at least four P9 versions. Aside from the standard model, Huawei P9 Max, P9 Lite and an enhanced version should be unveiled next month.
The standard Huawei P9 will be powered by a Kirin 950 processor and should be released on the market for around $475 outright. The Lite version of P9 will come equipped with a Qualcomm Snapdragon 650 chipset and is likely to be priced at $290.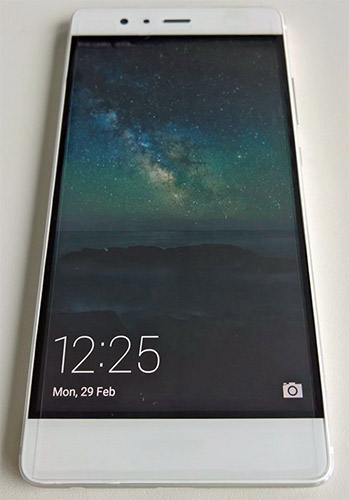 The other two Huawei P9 models, P9 Max and Enhanced version, will include more advanced Kirin 955 processor, which is why they will be priced much higher. Rumor has it that Huawei P9 Max will cost $630 while the enhanced model should be priced at $565.
Aside from the different chipsets inside, each of these Huawei P9 models will come with another specs configuration. The standard model is expected to sport a 5.2-inch full HD (1080p) display, 3GB RAM and 32GB internal memory.
The Lite version of Huawei P9 comes with a slightly smaller 5-inch display, 2GB of RAM and 16GB of storage.
Huawei P9 Enhanced Edition will boast a much larger 6.2-inch display, as well as 4GB of RAM and 64GB of internal memory. Last but not least, the P9 Max features a massive 6.8-inch display, 4GB of RAM and either 64GB or 128GB of storage.