Samsung's mobile display business is thriving not just because most of other handset maker order screens for their flagships directly from the South Korean company, but because Samsung smartphones have the best displays on the market.
The new Galaxy S7 and Galaxy S7 edge come with 5.1-inch and 5.5-inch capacitive touchscreen displays that support Quad HD (2560 x 1440 pixels) resolution with 577ppi (pixel per inch) and 535ppi, respectively.
Since the launch of Galaxy S5 two years ago, Samsung has taken the lead in the mobile display industry. The following flagship smartphones, Galaxy S6 and Galaxy Note 5 had been crowned as owners of best smartphone displays on the market.
With each new flagship smartphone, Samsung has found ways to improve the mobile display technology even further. Tests revealed that each new premium smartphone launched by Samsung had significant improvements in their displays. The same goes for the Galaxy S7 and Galaxy S7 edge.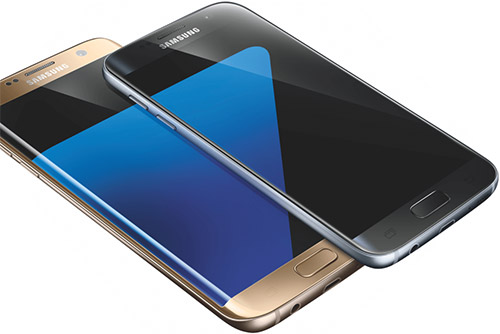 Reputable tech analyst Dr. Raymond Soneira of DisplayMate has just published his in-depth analysis of Samsung Galaxy S7 and Galaxy S7 edge displays, and according to him they are unrivaled.
"Our detailed Lab tests show there have been a number of significant display performance improvements for the new Galaxy S7 and Galaxy S7 Edge including a much higher maximum brightness and contrast in high ambient light, together with a significantly improved Automatic.
"Brightness that provides much better screen visibility in high ambient light, all resulting in a number of new records for Smartphone display performance, and delivering absolutely stunning and beautiful images," reads the analysis.
Somehow Samsung managed to improve the brightness of the Galaxy S7's display by 24% over that of the Galaxy S6's, which is particularly visible in the high ambient light. But that's not all, as Samsung also significantly improved the contrast and contrast rating in high ambient light.
Also, the Galaxy S7 has a new interactive Personalized Automatic Brightness Control, which has been specially designed to learn and store the display brightness settings that a user sets for different ambient light levels.