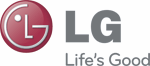 LG has already confirmed it will unveil its next flagship smartphone, the G5, on February 21, the same day Samsung plans to announce the Galaxy S7.
However, Samsung Galaxy S7 and LG G5 might not compete at all, even though they are in the same price range and should offer similar performance hardware-wise.
The G5 is likely to target another type of customers, who are looking for innovation and wish to stand out with their high-end smartphones.
LG G5 could very well offer that thanks to its modular design and Magic Slot feature at the bottom, which allows users to switch various plug-in modules.
According to a new report coming from VentureBeat, LG plans to unveil three modules compatible with Magic Slot: a battery grip for photo-centric features, a DAC (digital audio chip) that will provide high-quality sound, and a VR camera.
These hardware components that can be attached to LG G5 or used independently can be controlled by an application called LG Friends Manager.
The battery grip will be launched as LG Cam Plus and will enhance users' grip on the phone when taking pictures, but it will also provide them with hardware buttons for various functions, like zoom, flash, and shutter.
On top of that, the plug-in module comes with its own 1,100 mAh battery that adds to the replaceable battery inside the LG G5.
The second plug-in module to be showcased at MWC 2016 on February 21 is a DAC that should allow for better sound quality. The module will be manufactured by Bang and Olufsen and will include LG Hi-Fi Plus technology with B&O Play.
Aside from enhancing sound quality, the DAC will also improve the audio routed through it from other connected Android devices or PCs.
But these are not the only G5 accessories that LG plans to unveil later this week. An LG 360 Cam should be announced as well. The spherical camera will be able to capture 360-degree stills and video (16MP and Quad HD resolutions, respectively).
The LG 360 Cam will feature a lighter implementation of VR headsets, like HTC Vive and Oculus Rift, but it will be fully compatible with YouTube's 360-degree videos.
In the same piece of news, Qualcomm has recently tweeted a teaser ahead of LG G5's official announcement, and the three modules mentioned in the report seem to match three emoji in the tweet.