Rumors about possible overheating issues that might have hit MediaTek's deca-core Helio X20 chipset popped up in the last couple of days, but no actual evidence has been provided.
We reported yesterday that, after addressing an issue with the Wi-Fi on the SoC (system-on-chip), MediaTek's Helio X20 chipset started to overheat for no apparent reason.
Today, MediaTek took it on Weibo, the Chinese version of Facebook, to dismiss all these rumors that suggest its Helio X20 might be affected by overheating issues.
According to the Taiwanese company, its Helio X20 chipset performs very well, and any overheating issues shouldn't be a concern since the SoC has been gifted with a fail-safe mechanism that will kick in the moment these problems appear.
MediaTek отрицает проблемы и сообщает в социальных сетях, что процессор работает хорошо и не имеет никаких проблем. Кроме того, компания подчеркивает, что в чипсете предусмотрен механизм аварийного отключения части ядер в случае резкого увеличения температуры.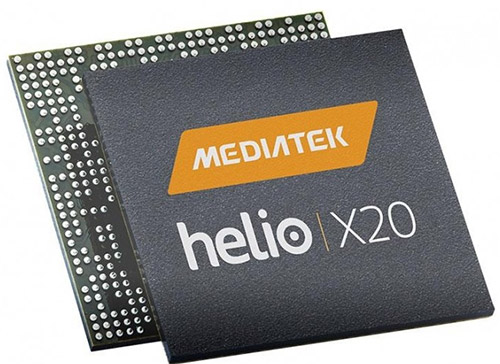 In case the Helio X20 starts overheating, the chip will only use eight Cortex A53 cores and will shut down the other two Cortex A72 cores.
But, once again, MediaTek insisted on the fact that Helio X20 does not have any overheating issues, so the fail-safe mechanism is there in the rare cases of a faulty chipset.
Moreover, to make things even more convincing, MediaTek confirmed Helio X20 chipset's mass market production has already started and that we should expect the first smartphones equipped with the deca-core processor to arrive very soon.
MediaTek claims that the two Cortex A72 cores inside the Helio X20 chipset are very power efficient, so it will reduce battery consumption substantially when in use.
The upcoming Helio X20 chipset is the cheaper equivalent of Samsung's Exynos 8890 and Qualcomm Snapdragon 820 chipset that will soon make their debut on the market with the launch of the Galaxy S7.
It would have been a major issue for companies like HTC, Lenovo, Xiaomi, Meizu and LG not to be able to provide consumers with slightly cheaper high-end devices equipped with MediaTek's Helio X20 chip.