We had our first look at Samsung Galaxy S7 and Galaxy S7 front sides a few days ago thanks to the first press render of the smartphones leaked online.
Today, the one and only @evleaks published yet another press render which shows us the back side of the Galaxy S7 and Galaxy S7 edge smartphones.
They don't seem to be coming with any significant changes compared to Galaxy S6 and Galaxy S6 edge. The South Korean company is not a fan of small changes when it comes to flagship smartphones, and since the Galaxy S6 was very well received, it didn't change the Galaxy S7's design.
There might be small changes regarding materials used for manufacture, but the form factor remains the same as proven by these leaked pictures.
Unfortunately, we still can't say whether or not the Galaxy S7 will include the same 16-megapixel camera of the Galaxy S6 or the former will adopt the new 12-megapixel module camera rumored in the last couple of weeks.
However, the leaked picture shows both Galaxy S7 and Galaxy S7 edge will feature LED flash (does not seem to be dual-LED). There's no fingerprint sensor on the back side since Samsung usually places it under the Home button.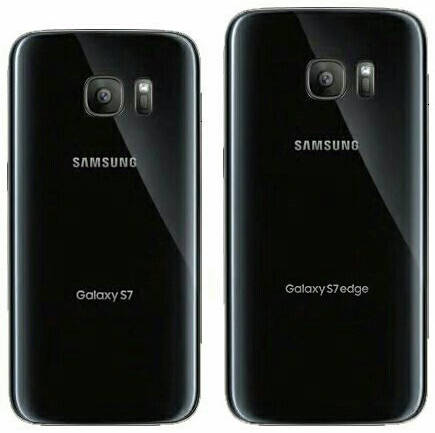 One thing that seems to set the Galaxy S7 apart from the Galaxy S6 is the fact that the former has its name etched on the battery cover.
Unless the name has been added using image-processing software, this is one of the small changes made by Samsung. The same goes for the Galaxy S7 edge.
Samsung has already confirmed it will unveil its next flagship smartphone on February 21. Design-wise, Galaxy S7 and Galaxy S7 edge will be pretty much the same, with a few exceptions like the fact that the latter comes with a much larger 5.5-inch curved display.
The South Korean company plans to bring some features skipped in its previous flagship smartphone, such as water resistance and microSD card slot.
Although these features will be tagged as new, some of them, like microSD card slot and removable battery, shouldn't lack from any smartphone.