Samsung Galaxy S7's official unveiling is just around the corner, so it makes perfect sense for unannounced information and images of various components of the phone to start leaking online.
We have already reported on the Galaxy S7's specs a couple of times, so here are some pictures that show parts of the upcoming flagship smartphone.
The folks over at GSMArena have just published two pictures of the phone's display and camera module. In one of the images, the leakster captured the model number of the smartphone, SM-G930F, which we already know it belongs to Samsung Galaxy S7.
Unfortunately, we can't tell anything about the phone's specs, as the images do not come with any additional information attached to it.
Rumor has it that Samsung Galaxy S7 will pack a 12-megapixel rear-facing camera, a serious downgrade from the 16-megapixel camera included in the Galaxy S6 and Galaxy Note 5 high-end smartphones.
The picture that shows the Galaxy S7's module camera does not confirm the number of megapixels, so we will have to wait for more details that could shed some light on the main shutter of the flagship.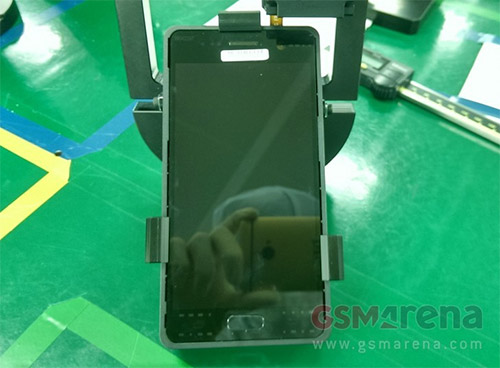 The same goes for the phone's display that appears in the second picture. Aside from the physical Home button that has become Samsung's trademark, there's little to tell about the Galaxy S7.
Not to mention that the prototype unit captured in the picture is kept in a special rig meant to hide the Galaxy S7's final design.
Samsung Galaxy S7 is expected to boast a 5.1-inch capacitive touchscreen display that supports Quad HD (2560 x 1440 pixels) resolution and features Corning Gorilla Glass coating.
Sadly, the image leaked today does not confirm nor denies the information, but at least it offers Samsung fans a glimpse at what's to come.