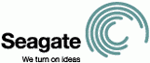 Seagate is joining Western Digital / HGST in the market of 10TB Enterprise hard disk drives with the release of the Seagate Enterprise 3.5 Capacity HDD.
The new 10TB Enterprise Capacity 3.5 HDD provides maximum storage capacity by using the standard 3.5-inch CMR design. Incorporating seven platters and 14 heads, the drive seals in helium to create a turbulence-free, quiet environment, decreasing both friction and resistance on the platters and delivering a very low power/TB ratio and weight specifications for a 10TB HDD.
The Enterprise Capacity 3.5 HDD is featuring Seagate?s PowerChoice technology, to help businesses manage and reduce the ongoing costs associated with power and cooling during idle time. In addition, Seagate?s PowerBalance feature helps optimize the IOPS/Watt.
The new HDD delivers an improved MTBF of 2.5 million hours and is available in both a 6Gb/s SATA and 12Gb/s SAS interfaces.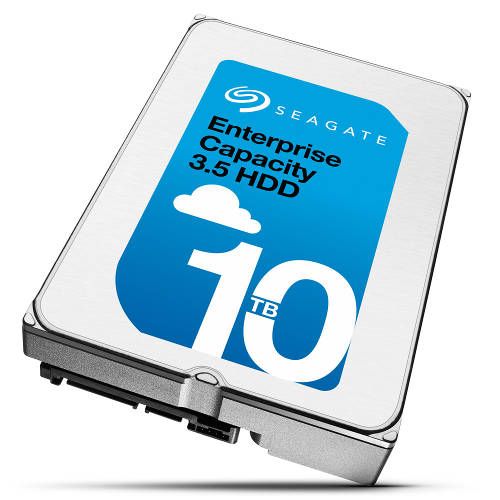 The Seagate Enterprise Capacity 3.5 HDD 10TB is shipping now.
Last month, Western Digital also started shipping its first 10TB perpendicular magnetic recording (PMR) hard disk drive, based on its third-generation HelioSeal platform and designed for enterpise workload applications.