Chinese company Huawei recently launched its flagship phablet, the Mate 8, which is likely to make its debut in the United States in the coming weeks.
However, Huawei plans to unveil yet another high-end smartphone that will be aimed at those who don't get along with phablets.
The P9 is supposed to be Huawei's next top-of-the-line smartphone, and according to a report coming from GadgetzArena, the device could be officially unveiled later this week at CES 2016 trade fair.
Naturally, it's not unusual for a handset maker to launch a new smartphone during an electronics show, but analyst Pan Jiutang claims the Huawei P9 will be one of the first to come with 6GB of RAM inside.
There aren't any smartphones with 6GB RAM available on the market at the moment, which is why we believe the Huawei P9 might be the world's first handset to pack such a high amount of memory.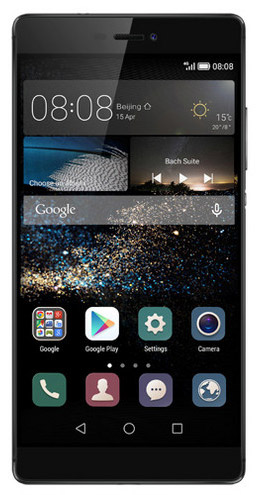 Aside from the impressive amount of RAM, Huawei P9 is also expected to sport a 5.2-inch capacitive touchscreen display that supports full HD (1080p) resolution.
Also, the smartphone comes equipped with Huawei's powerful Kirin 950 chipset. Another interesting information provided by the same analyst is the fact that the P9 will feature a dual camera setup.
The P9's camera will be working on an innovative algorithm that Huawei has been developing in secret for several years now. It's also worth mentioning the phone's main camera will pack a Sony IMX2X6 sensor.
That's all we know about the Huawei P9's specifications, but we will surely find out more if the Chinese company decides to make it official at CES 2016.
If the smartphone will be announced in early January, it will probably be released on the market ahead of Samsung's Galaxy S7, which will help with the sales. Stay tuned for more on this one.