Everyone is talking about the Surface Phone, even Microsoft has hinted at a possible release of the handset next year.
However, nothing is set in stone at the moment, and the Surface Phone could be canceled at any time if Microsoft feels that it can't compete with other flagship smartphones available on the market.
Microsoft has already canceled a few Lumia handsets that should have been released this year and the next, but then backtracked and saved at least one of them (Lumia 650), which will arrive in 2016.
The same could happen with the Surface Phone, which might be delayed and then given the green light for release once again if development is back on track.
Even though most rumors regarding the Surface Phone's specs contradict themselves, all agree that the smartphone won't arrive until the second half of 2016.
If that's the case, it would be too early to talk about technical specifications, as anything could change in the next several months.
Still, it looks like someone in China claims to have inside information about the upcoming Surface Phone. A post on Weibo, the Chinese version of Facebook, suggests that Microsoft could launch the premium smartphone in September 2016.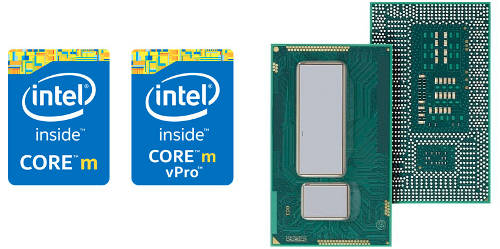 The same source claims the Surface Phone will be powered by an Intel Core M chipset. The 6th Generation Intel CPU is built on 14nm manufacturing process technology, just like Samsung's Exynos 8890 chip.
The Intel Core M processor could be more powerful than Qualcomm's upcoming Snapdragon 820 CPU that should be the heart of many flagship smartphones next year.
It's unclear how many cores the Intel Core M chipset will pack inside the Surface Phone, as Microsoft could choose a two-core or a quad-core configuration.
This is all the information coming recently from China, but we can't vouch for the source of the rumor, so take it with a grain of salt.