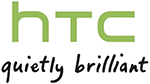 Last year there was talk about HTC launching a smartwatch this year. Instead the device that was launched turned out to be a fitness band, but even then the device was delayed twice and its release has since been pushed to next year. This means as it stands, HTC has no wearables in the market right now.
However it seems that come 2016, the company might have two wearables instead. According to a recent tweet by @evleaks, it has been revealed that HTC has plans to launch their smartwatch come February 2016. It is unclear as to when exactly in February, but MWC 2016 does take place around that time so it is possible that the HTC smartwatch could be launched then.
CES 2016 is in early January so safe to say that any chance of seeing the smartwatch then is pretty much out of the window. The specs of the device remain unclear but last we checked, it is said to sport a round watchface which seems to be the trend at the moment. It is also unclear if the device will be powered by Android Wear or if HTC will opt for a custom operating system.
In any case take it with a grain of salt for now, but if the rumors do hold up it looks like we can expect both the HTC smartwatch and the HTC Grip fitness band in 2016. Which of the two holds more appeal to you?