Microsoft has at last announced flagship phones running its phone operating system—two, in fact. There's a big one, the 5.2-inch Lumia 950, and an even bigger one, the 5.7-inch Lumia 950 XL.
The phones have a lot in common: 2560×1440 AMOLED screens, 3GB RAM, 32GB of storage, USB Type C ports for charging, Qi wireless charging, Qualcomm rapid charging, 5MP front cameras, and 20MP rear cameras with triple LED flashes and an f/1.9 aperture. Aside from the screen sizes, the major difference is the processor: the bigger phone has a Snapdragon 810 with four big and four little cores, and the smaller one has a Snapdragon 808 with two big and four little. The XL also has a slightly larger battery—3300mAh compared to 3000 in the smaller phone. Both phones will have removable batteries, both will support microSD up to 2TB in size, and both will also be available in dual SIM variants.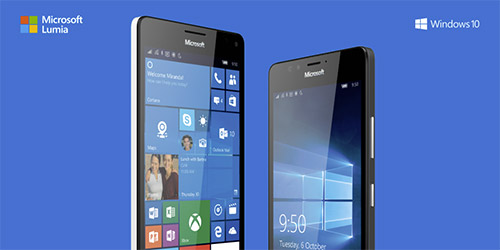 The big feature that distinguishes the phones from their many competitors is their biometric security. Microsoft has eschewed the fingerprint sensors that are becoming increasingly common in favor of infrared iris scanning. This feature, which is currently in beta, uses the same Windows Hello infrastructure as is used to enable facial recognition-based logins on the desktop version of Windows 10.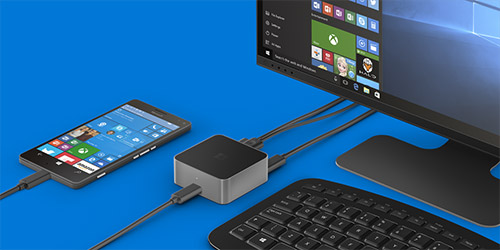 The styling of both phones is decidedly mundane. The distinctive bright colors of previous Lumia phones appear to be a feature of the past. Other design casualties include the distinctive curved cushion shape of the earliest Lumia phones and the stylish metal-and-plastic used in the Lumia Icon/930 and 830. All of these designs were striking in their own way; the 950 and 950XL are quite anonymous in comparison—glossy black fronts, white or black backs, and camera bumps on the rear. The button configuration also appears rather peculiar. Not only do they ditch the hardware buttons on the front—a first for Windows flagship phones and a change that's sure to be unwelcome—but the buttons on the side have also been reconfigured. Power is nestled between volume up and volume down. The one camera button is retained.