Rumors that Samsung is prepping the world's first flexible smartphone have surfaced again in the last few months. We've even been given a deadline for when the event is bound to happen, sometime in the early months of 2016, maybe even before the Galaxy S7 had a chance to be released.
It appears that Samsung is dead set on continuing to sediment its position as an experimental device maker. Back in 2014 at IFA 2014, the Korean tech giant revealed the first smartphone with a curved "edge" display on the side. While the Galaxy Note Edge was a niche product, Samsung considered the device a success and also released two more "edge" devices in the following year.
Now, the foldable phone might be Samsung's next step in experimentalism. Still, the company is probably working on multiple side-projects as well.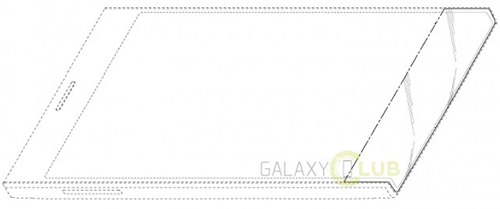 One of them became apparent when a patent for a trapezoid smartphone made its way online. As you can see from the sketches attached to this article (via Galaxy Club), the phone has a curved AMOLED display with a slope descending over the bottom edge (or upper edge?).
So could it be that Samsung is working on a new type of device with a different approach to the Edge phones? It's a possibility, but we should keep in mind that just because a phone showed up in a patent doesn't mean it will actually become a real life product.