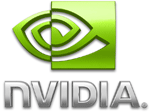 Nvidia is making the full desktop-class GTX 980 (with 2048 cores) available made available in an MXM format for notebooks as well as integrated designs with the new GeForce GTX 980 GPU.
Nvidia says that the desktop GeForce GTX 980 GPU, which offers technologies such as DSR, MFAA and VXGI, and future-proof support for DirectX 12 and Virtual Reality, is coming topowerful notebooks with the GTX 980M GPU.
Crafted using NVIDIA's power efficient Maxwell architecture, the GTX 980 runs at a base 1.1GHz clock speed, with 2048 CUDA cores and 4GB of GDDR5 video memory (7 Gbps memory speed).
The GTX 980M is already roughly 75% of the performance of the desktop GTX 980. The regular TDP numbers for a desktop version of the GTX 980 come in at 165W - the version going into these new notebooks will come lower, although Nvidia has not provided specific information yet.
In each GeForce GTX 980 notebook you?ll find new Intel Skylake CPUs that are identical to their desktop counterparts. And like the GPUs and K-series CPUs you find in desktops, the parts in new GeForce GTX 980 notebooks can be overclocked.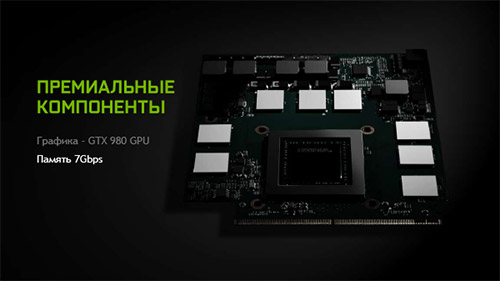 Newer cooling systems with up to 2x the cooling efficiency of existing GTX gaming notebooks keep the components ticking in the tight confines of a mobile form factor, and new fan and overclocking controls enable users to tweak fan speeds, fan control curves, and clock speeds.
In addition, with the new GeForce GTX 980 notebooks will be able to drive Virtual Reality content. These notebooks use the same 2,048-core GM204 GPU found in our GeForce GTX 980 graphics cards. They?re equipped with GDDR5 memory, fast CPUs, multiple USB 3.0 ports and direct HDMI out.
Surround gaming is similarly demanding due to its use of three monitors in a super-wide setup. With the necessary display outputs, and the required performance, new GeForce GTX 980 notebooks are equally capable of playing games like Shadow of Mordor, Grand Theft Auto V and War Thunder in Surround, at a high level of fidelity.
And if you have the horsepower to run surround gaming, you?ll have the horsepower to game on the newest ultra-wide monitors. Imagine running your favorite game at 3440x1440 with NVIDIA G-SYNC, driven by a notebook with the GeForce GTX 980. Just attach the new Acer Predator X34 into the display port on your new enthusiast notebook, and you?re ready to game.
As of today, six GeForce GTX 980 notebooks are being revealed - from Aorus, Clevo, ASUS, and MSI. MSI should be first out of the gate with a new model of both the GT72 and the GT80 which will offer GTX 980 in SLI. Aorus will offer the X7 G-SYNC, and Clevo will have both the P870DM and P775DM.
The ASUS GX700VO has likely caught your eye, boasting a removable water cooling unit that decreases operating temperatures and raises the bar for overclocking, enabling even faster performance.