Earlier this month, we told you that Huawei might be looking to produce a competitor for the Samsung Galaxy S6 edge / edge+. Other companies like Xiaomi and LG have also been rumored to be gearing up towards the same, so it's no wonder that one of China's leading smartphone makers is contemplating the scenario.
As it turns out, Huawei might be eyeing the Galaxy Note5 phablet as well. A new report spotted at G for Games suggests that the company might be looking to make an entry into the phablet with stylus category soon enough.
If you look around the market, it doesn't seem like many smartphone producers have entertained the idea of adding a stylus to their models throughout the years. LG launched a few Gx Stylus products, but they didn't prove to be as popular as the Galaxy Note series, whose S Pen experience is far superior to anything currently available on the market.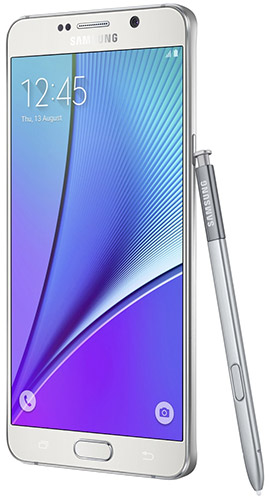 It seems like Huawei has spotted an opportunity here and it's looking to fill this particular niche with a product of its own. According to Korean sources familiar with the matter, the Chinese device maker is entertaining the idea of producing such a design and has even reached to Wacom for a possible partnership.
But Wacom is working side by side with Samsung to develop the S Pen for the Galaxy Note series, so some exclusivity rights might be involved. Hence Huawei might be forced to look for a partner somewhere else.
And according to the source, Huawei might have already identified one, with Lenovo being mentioned as an interest party. Other than that, we're not told anything about the specs of this purported Galaxy Note5 competitor.
Those of you who have been following the tech industry for a while know that this isn't the first time Huawei is considering taking up the building of stylus-enhanced products. You might remember that the original 6.1-inch Ascend Mate was designed with a stylus in mind.
Still, the final product was never released on the market, and the company's next-gen Ascend Mate 2 came into this world stylus-free. Yet, for some reason, Huawei believes it's a good time to go back to the drawing board and revive the stylus-phablet concept.