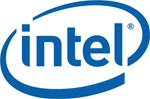 According to leaks online, Intel decided to postpone to February or March, 2016, the release of its next generation of high-end desktop CPUs built on the same 14nm process manufacturing as Intel's latest Skylake lineup.
Expected to arrive in January next year, Intel has decided to postpone the manufacturing of its next Core i7 "Broadwell-E" processors to spring next year for unknown reasons. It's highly likely, however, that Intel preferred to keep its fabs working on the 14nm Skylake wafers to meet the demand on the market rather than splitting the workforce between the old Haswells ported to the 14nm and the new Skylakes.
However, to present a solid marketing flow, it is very likely Intel will formally introduce its new enthusiast-class chips at CeBIT tradeshow in March.
BenchLife has released a couple of documents that proved this move from Intel. Apparently, Intel's Core i7 Extreme "Broadwell-E" microprocessors will have six or eight cores with Hyper-Threading technology, quad-channel DDR4 memory controller (which will gain support for 2400MHz DDR4 SDRAM), 20MB last level cache, up to 40 PCI Express 3.0 lanes, so it seems it will be a Haswell E-based monster that will bring a strong X99 PCH alternative to Skylake's famous Z170.
The new "Broadwell-E" chips will be drop-in compatible with existing mainboards equipped with LGA2011-3 sockets so expect a longer life for the old Haswell-E architecture. Although it was the first architecture to support the DDR4, it will be quite limited to the Z170, but will allow the old generation to live longer and provide equal if not better multi-threaded performance than the Skylake, as we emphasized in our review.
Intel's Core i7 Extreme processors are probably the best there is at the moment, even in the current iteration, so a slight delay of an even more powerful model to next year's spring won't affect Intel in any way whatsoever.