ZenWatch 2 isn't actually fresh as it's been two months since ASUS announced its new smartwatch, which can be considered the company's second attempt at building an Android Wear watch.
However, since IFA 2015 has made high-profile companies spew all sorts of details about their new tech, ASUS indulged themselves in giving up more details about its new long-awaited smartwatches. Apparently, the watch will come in two models: a larger 49-mm one with a 41-mm / 1.61-inch face and 22-mm / 0.86-inch band that will be priced at about €149 (about $170) while the dinkier 45-mm and an 18-mm / 0.7-inch band variant will set you back €169 ($190).
Specs apparently include OLED display protected by 2.5D Gorilla Glass 3 and an unnamed Qualcomm chip residing under the hood that is most likely based on the same Snapdragon 400 present in the first ZenWatch.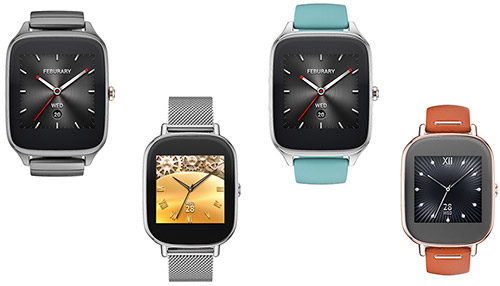 Hardware-side, the watch has the ominous IP67 dust resistance and comes with a new magnetic charging system, so there's no cradle to be attached on the back of the smartwatch like it was the case with the original model. Additionally, ASUS promises an improved battery life, but there are no precise details.
ASUS claims that it has improved the Remote Camera app and also adds a completely improved Wellness app. Now, if we are to refer to looks, the ZenWatch 2 will be available for purchase in silver, gunmetal and rose gold with a choice of straps like rubber, leather and metal, while fancier clients can opt for a Swarovski encrusted band.
Both watches will arrive on store shelves in October, which is surprisingly soon, and the smartwatch will be quite affordable since the start model will cost less than Sony's $183 (€162) SmartWatch 3.