This year's event comes with the tagline "Hey Siri, give us a hint," likely alluding to the voice input expected to be a part of this year's revamped Apple TV. The new set-top box is also widely anticipated to feature a redesigned controller with touchpad, as well as a dedicated App Store for downloading third-party applications.
As for the next-generation iPhone, the so-called "iPhone 6s" is expected to boast Force Touch, gaining the same pressure-sensitive contextual input method already found in the Apple Watch and latest MacBooks.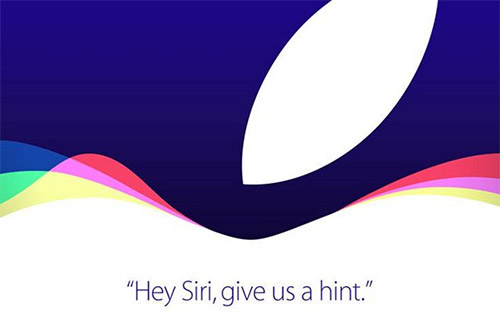 As was rumored, Apple's Sept. 9 event will be held at the Bill Graham Civic Auditorium, which has a seating capacity of 7,000. That's a much larger venue than those traditionally used by Apple to host its annual iPhone events — the Yerba Buena Center can hold 1,470 people, while Cupertino's Flint Center hosts 2,400 visitors.
If Apple sticks to its usual release schedule, as is expected, the company would likely make its new iPhones available for sale the following Friday, on Sept. 18. The revamped Apple TV is also expected to hit the market soon after it is announced.
With the event now officially set to take place in less than two weeks, leaked parts and details about the new iPhone have continued to mount, though many of the details have been known for some time. AppleInsider exclusively reported back in February, that the next iPhone will feature Force Touch input, while sources indicated in March that it will boast 2 gigabytes of RAM.