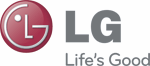 One thing is clear regarding Google's plans when it comes to smartphones: until the end of the year, the company will unveil the new Nexus 5 (made by LG) and the new Nexus 6 (manufactured by Huawei), and we've seen extensive leaks covering this topic in the past few weeks.
In early August, the specs for the LG-made Nexus 5 finally showed up, surprising us a little bit. According to said leak, the phone was expected to arrive with a 5.2-inch full HD display with 1920 x 1080 pixel resolution, while the yet unannounced Snapdragon 620 (MSM8976) processor was said to be breathing life from under the hood.
On top of that, the device was tipped to make use of 64GB of eMMC 5.1 internal storage and 4GB of LPPDR3-1866 RAM. An interesting combination, if you ask us.
Today, a new batch of rumored specs surfaced online, paradoxically depicting a completely different story. According to Droidfeed, which pulled a purported spec list for the LG-made Nexus 5 (2015) off Weibo, the phone should make it out with a 5.2-inch display with flagship-worthy resolution of 1440 x 2560 pixels and 565 ppi.
Under the hood, LG will supposedly make use of a hexa-core Snapdragon 808 chip the company has utilized in the making of its G4 flagship earlier this year. The phone also incorporated Adreno 418 GPU and 3GB of LPDDR3 RAM on the inside.
In the photography department, we find a 13MP main snapper with a Sony-made IMX278 sensor and OIS (optical image stabilization). According to what the current source is saying, the back camera on the LG-made Nexus will be better than the rear snapper on the Huawei Nexus.
Earlier rumors would have us believe that the Huawei Nexus will come donning an advanced 21MP frontal camera with IMX230 sensor.
As you can see, this new report does nothing but confuse things even more for us. But hopefully, Google will soon shed some real light on the matter.