The IFA 2015 trade show that is usually held in Berlin is approaching us fast, and we expect Huawei to unveil one or two phones (or maybe even more) during the event. We have a few candidates for what the Chinese company might bring along.
For example, the device maker might produce a replacement for the Mate 7 or maybe unveil that handset with a swiveling camera that popped up in TEENA a few days ago. While we sit here guessing, the folks at Giz China have managed to get a hold of a few pictures depicting a press render of a mystery device, alongside an image showing the display panel of the same device.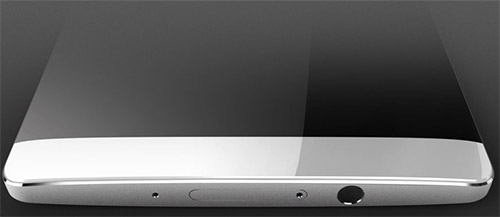 The leakster says that the phone bears the codename 007 and is manufactured by Huawei. Not much can be spotted in the pictures except maybe for the SIM tray or SD card tray, whatever that might end up being.
The overall build seems to be metal and the display appears to be slightly curved. However, in the image of the display panel such curvature can't be spotted, so for the time being you should be taking this information with a grain of salt.
It's also unclear whether this is a new handset or if it could be one of the phones we've been hearing about these last few days, as the Mate 7 Plus or Honor 7i. Time will tell which turns out to be the case, after all.