We get it, drones are the in thing at the moment for plenty of reasons, like capturing video and photos and angles that used to be off-limits. They're also fun and could be the closest thing many of us could get to flying a plane. However would a drone that specialized in taking selfies by something worth investing in?
Apparently that is what Samsung is working on at the moment. According to SamMobile, they have learnt that Samsung is currently working on a drone whose project name is called Project Selfie Camera Drone, which as far as names are concerned is pretty specific. Not much is known about the drone at the moment but like we said, its name does kind of hint at what we might be able to expect.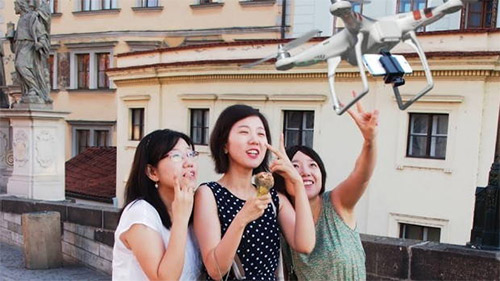 Of course it could be used for less vain reasons and maybe instead of it being a selfie drone, it could be a drone that is created to focus on its user, kind of like the Lily drone from back in May which has the ability to fly itself and also be able to track its user, thus allowing for the creation of some pretty interesting action videos.
This is just speculation for now so do take it with a grain of salt, but given that we've seen Samsung branch out into all sorts of new industries like wearables and virtual reality, we suppose creating drones might not be such a stretch of the imagination after all.