South Korea's Samsung and LG both believe that the next big thing in smartphone screen technology will be the arrival so-called "4K" (colloquially known as ultra high definition (UHD), which in technical terms refers to a specific resolution).
If you thought quad-HD (QHD) displays (2,560x1,440 pixels; colloquially referred to as "2K") was overkill, likely you'll be even more irate at 4K smartphones. Much like with QHD, these new higher resolution displays are expect to consume more power and deliver diminishing returns visually.
But Samsung and LG reportedly have their sights set on even more ambitious screen resolution in the long term -- "11K."
Their efforts are somewhat cooperative. Samsung's Display unit and LG Electronics are among the 13 domestic and foreign companies participating in a project dubbed "EnDK" whose objective is to develop 11K resolution technology for deployment in smartphones, laptops, desktop PC monitors, and in televisions. As reported by South Korea's Electronic Times, the EnDK project is funded under a $26.5M USD, 5-year grant by South Korea's Ministry of Science, ICT, and Future Planning (MSIP).
Today's QHD displays commonly found in premium smartphones pack approximately 500-600 pixels-per-inch (ppi). Sharp Corp. (TYO:6753) in April announced the first commercial 4K smartphone display for sampling. At 5.5-inches and a resolution of 2,160 x 3,840 pixels, the display boasts a mind-blowing 806 ppi.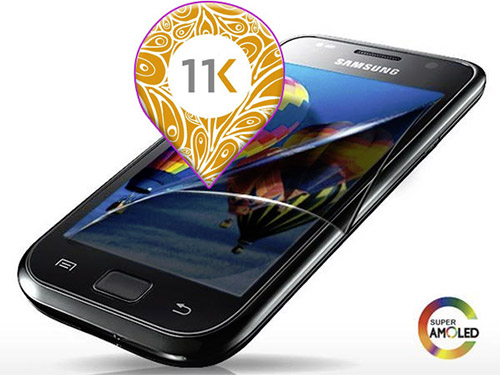 But 11K displays -- at an estimated resolution of 11,520x6,480 pixels (assuming the classic 16:9 aspect ratio commonly used in 1080p and QHD smartphone displays) -- will pack an incredible 2,250 ppi for standard television size displays. For a smartphone with a 5.1 inch display -- such as the Samsung Galaxy S6 -- that works out to an incredible 11,684 ppi.