Drones have been making headlines in recent times – and have been for quite a while already, where Swiss Post is about to test out their drone delivery service later this month, while drones have also been employed to help out trapped rafters, not to mention being shot down by an irritated neighbor. Having said that, Nokia too, thinks that drones have a place in the bigger scheme of things – by their mobility and flexibility to maintain networks.
Nokia will be working alongside Du, a UAE-based telecommunication company, and they intend to come up with drone designs of their own which will ultimately enable carriers to perform inspection exercises and maintain telecommunication towers, in addition to testing out network coverage and performance, as well as carry out other optimizations which are normally done manually.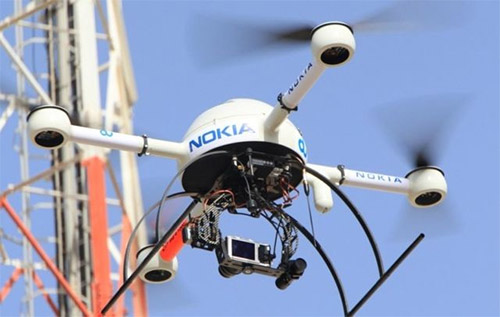 So far, a test was performed with great success over at the Dubai International Stadium, where camera-mounted drones that had smartphones with them checked out network performance and test line of sight between various towers, making it useful for telcos for radio planning. This is just one example of potentially many. At least folks won't have to risk life and limb anymore to get to hard-to-reach places via a crane, right? Hopefully it won't translate to downsizing of the workforce, either.