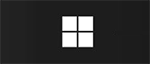 Windows 10 Mobile is not yet here, but designers across the world are already thinking about what's next for Microsoft's mobile platform (and so is Microsoft itself, most likely, given all the rumors that the company might pick a different strategy for its smartphone business).
So today, we present you the very first Windows 11 concept running on Microsoft Mico, a fictional device which not only that looks out of this world, but also comes up with some ideas that could actually help Redmond set itself apart in an industry where everyone struggles to innovate in search for bigger market share.
Swedish designer Viktor Hammarberg created Microsoft Mico, a phone whose shape is as odd, as it is eye-candy, imagining a so-called "Every" button that helps you perform the common tasks with various gestures.
This is the only button available on the phone and you click it once to go back, double-click it to access the Start screen, hold it pressed for 1 second to lock the phone or 5 seconds to turn it off.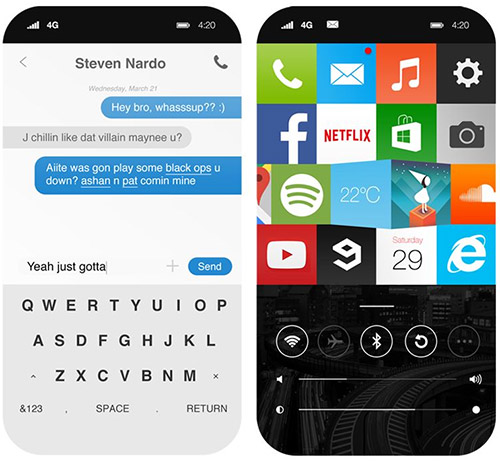 The back of the phone comes with a 15-megapixel camera and a fluorescent Windows logo that also incorporates a small screen for better selfies, the designer says. With a 15 MP camera, selfies should look as good as any other photo, so no front-facing camera is needed anymore.
The phone also comes with HD speakers and a microphone, but also with an AUX port that would be used for headphones and for.. charging (although this could be really difficult).
As far as Windows 11 Mobile is concerned, it definitely looks... different, but we're not sure how advanced in terms of usability this could prove to be. The lock screen has just a circle that you need to hold for 0.8 seconds to unlock, but also displays customizable notifications.
The Start screen comes with Microsoft's signature live tiles, but also with favorite apps, settings, and widgets at the bottom of the screen, so you can, for instance, see the weather at any time.
The concept sure looks interesting and despite the fact that some refinements would still be needed, it's good to see that designers are already looking into projects that could help Microsoft become a more important player in the mobile industry.
The only thing that's left now is for Microsoft to continue investments in this industry and who knows, maybe one day we could actually have a phone such as the one in this concept.