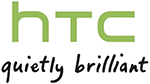 Faced with extremely low demand for its One M9 flagship, HTC was forced to apologize to investors for their recent reduced performance. The company promised a "hero" product in the process that will hopefully save the device maker from going under.
We speculated that this flagship might be the HTC Aero, a handset that popped up in the rumor mill a while ago. We were telling you that it might arrive with a Snapdragon 820 under the hood, but it turns out that this won't be the case. Even so, the "hero" product is still expected to arrive sometime in Q4 2015. Well, this week we bring you more information about HTC's upcoming savior.
Website HTCViet claims that the company is sitting on a groundbreaking camera technology, which it plans to implement in its next-gen premium device.
It's encouraging to see that HTC is looking to tackle the camera issues related to its flagship lineup. The company utilized a 4MP Ultrapixel main camera that was supposed to allow more light into the sensor on the One M7 and One 8, but the snapper's performance proved worse than the competition's.
HTC has finally realized that when it came to building the One M9, so it replaced the Ultrapixel camera with a heftier 20MP main camera. But surprise, surprise, this unit was also riddled with countless problems, so the company had to roll out a software update shortly after the device became available, to heal the wounds.
Now the new report is saying that HTC is avidly trying to fix the troubles with the camera. And it seems like the next-gen flagship product will feature an advanced rear camera and an overhauled application.
We're being told that the camera will feature an aperture of f/1.9 and will allow users to take high quality photographs even in low lighting conditions. More than that, photographs taken with the device will have the ability to be stored as RAW files.
Now, let's not get too excited about the information. Last time the company wanted to wow us in the photo department, it produced the uninspiring UltraPixel camera. Hopefully, this time things will take another turn.