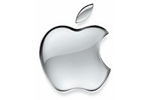 Some of the most anticipated smartphones set to arrive this summer are undoubtedly Apple's iPhone 6s and iPhone 6s Plus. And recently, we have seen most of the specs related to the upcoming handsets leak out into the wild.
So, much of what we're going to see Cupertino uncover in a few months won't come as a big surprise to many. That's why some folks now choose to focus their attention on the iPhone that's bound to come out next year - the iPhone 7. It's the case of a certain phone designer who has already imagined the Apple phone of 2016.
While the iPhone 6s and iPhone 6s Plus aren't expected to come with a novel design compared to what the company offered in the past, the iPhone 7 could be a totally different affair.
Designer SCAVidsHD has taken cues from MacBook's exterior for this concept. He envisions the phone as coming with a display as big as the current iPhone 6 Plus' screen, meaning 5.5 inches, but with almost nonexistent bezels.
As the trend on the mobile market seems to be disappearing bezels, Apple is bound to jump on the same bandwagon at some point.
The phone also carriers a single rear camera with 16MP resolution and OIS technology, plus a worthy 8MP frontal shooter. Surely, the device will arrive with iOS 10 out of the box, which Apple will probably unveil during next year's WWDC event.
The concept looks quite sleek, but the designer doesn't offer us any more information about the possible specifications or new features users might discover on the iPhone 7.
Until next year, we have the iPhone 6s and iPhone 6s Plus to look forward to. Apple is said to release models with higher resolution (the iPhone 6s with 1080p and iPhone 6s Plus with a 2K panel), an A9 processor and Force Touch technology embedded into the display.
This system, which is also present in the Apple Watch, is capable of recognizing different levels of pressure applied by fingertips, in order to distinguish between a light tap and continuous press.
The iPhone 6s might also get an upgrade in the camera department, where we expect to see a 12MP camera with RGBW sensor.