The Fury X barely has been launched yesterday by AMD and AMDs income is skyrocketing. All SKUs have been sold out in the first day.
All big retailers like Amazon and Newegg are now restocking as all Radeon Fury X products pages show "Out of Stock."
However, as we pointed out earlier, a possible lack of quantity cards would be possible as the manufacturing plants must get in gear to churn out enough Radeon Fury X numbers with the new HBM tech. A fresh design requires time to properly mass produce.
Although speculations go wild about why this was to be expected, from a supply-chain forecasts being exceeded or not enough GPUs being manufactured, I suppose it's both as a new concept takes times to reach manufacturing maturity and proper flow.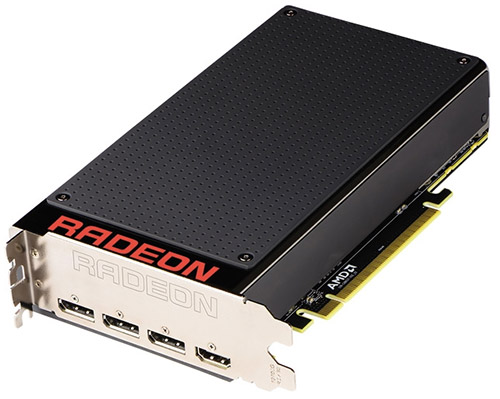 As of now the pricing remains around $649, and if the quantity will remain limited in the near future, the prices will rather go higher without AMD being able to do anything about it. If buyers will wish to buy the new cards at steeper prices, they'll sell them.
This situation doesn't come at a good time for AMD and Nvidia probably foresaw this supply-chain crisis when it decided to bring down prices for all its products in US while keeping them high in Europe. Such a situation will probably convince potential clients to grab a GTX 980Ti instead of a Fury X as they compete neck in neck, and one is widely available and other is not.