News surfaced that Samsung might be looking to launch its next-gen glory smartphone, the Galaxy Note 5, a little bit earlier than expected.
And if you can't seem to get the phablet out of your mind, today we come back to show you a few renders of the upcoming premium device, giving you an idea of what might arrive on the market in a few months.
Apparently, the Korean tech giant is looking to introduce the Note 5 and its Edge counterpart before Apple has the chance to launch its next-gen iPhones later this year.
There has been a lot of talk about Samsung's plans for its next-gen high-end phablets in the last few months. For example, at some point, we told you that Samsung was prepping a third curved edge phone that is to be launched before the Galaxy Note 5 edge.
Speaking of the edged version of the Galaxy Note 5, designer Ivo Maric has put together a bunch of conceptual designs showcasing what appears to be a larger Galaxy S6 edge. The concept phone also looks a bit more angular and features a different camera setup.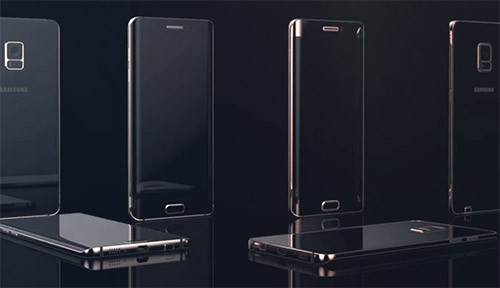 The renders present a pretty shiny and sleek device, but we can't spot any major design innovation. But the Korean company might as well end up surprising us in July when the launch of the new phablets is reportedly scheduled.
Although, it hasn't been long since the company rolled out the Galaxy S6 and Galaxy S6 edge, so it's pretty unlikely that it had time to focus on new designs.
Anyway, let's go through what the rumor mill is saying about the upcoming phablets. If we are to believe word on the street, the Note 5 Edge will make a debut with a 5.78-inch diagonal, while the regular model will come bundling a 5.89-inch display.
The two phones are said to be taking advantage of 4K resolution and make it out on the market with massive 762ppi and 748ppi pixel density, respectively.
Furthermore, the flagships will be kept alive by an Exynos SoC and will bundle 64GB/128GB of internal storage (expandable via microSD card to 256GB) and a pretty big 4100 mAh battery.