Google's fleet of self-driving cars have been involved in a few accidents while driving on public roads, though the number is relatively low. Over the six years of the project, and over the course of 1.7 million miles of autonomous and manual driving, Google reveals the cars have been in a total of 11 minor accidents involving light damage and no injuries, though apparently none of them have been caused by the car itself.
In a blog post, director of Google's self-driving car program Chris Urmson advises that seven of these incidents involved someone driving into the back of the car, primarily at traffic lights. The remainder consists of sideswipes, including one where a car rolled through a stop sign, with Urmson noting that more accidents were caused in the more densely populated city streets than freeways.
"All the crazy experiences we've had on the road have been really valuable for our project," writes Urmson. "We have a detailed review process and try to learn something from each incident, even if it hasn't been our fault."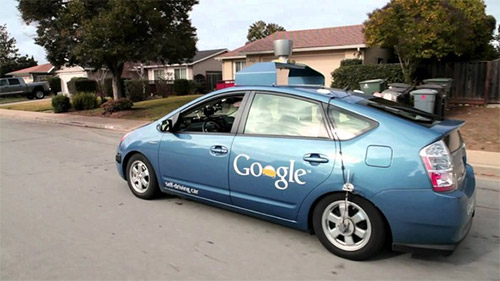 Urmson explains how Google's monitoring system works and is better than other human drivers, by demonstrating its processes when other road users do the kinds of unexpected things that can cause accidents. One shows a cyclist at an intersection going later than expected and swerving to avoid another car that started to move when the light turned green, but the self-driving vehicle predicted the cyclist's path and stayed still until it was safe.
Two others involve other cars crossing lanes and cutting off the Google car at a turning, with the automated vehicle stopping as each incident occurs.