Paul Thurrott, proprietor of the Supersite for Windows and various other blogs, has a pretty good track record when it comes to having the inside scoop on upcoming, unannounced Microsoft news. According to a Monday post from Thurrott his sources have confirmed that Microsoft is indeed planning to replace Windows Media Center (WMC) with its Xbox One console, and moreover is looking to expand the Xbox One's functionality to fill in the gaps in what WMC functionality the Xbox One currently lacks.
WMC is a special software suite that enables you to turn your PC into a home theater PC (HTPC). Features include built in support for content streaming, plug-ins to access Netflix, support for remote controls and cablecards, and DVR functionality. Officially Microsoft had said nothing about the status of WMC with the upcoming Windows 10 release at the time details of the death of WMC were leaked. But according to ZDNet's Ed Bott Microsoft officials have said in closed door meetings that the software pack -- which was degraded to being a "Pro" edition add-on in Windows 8 -- was officially being killed off.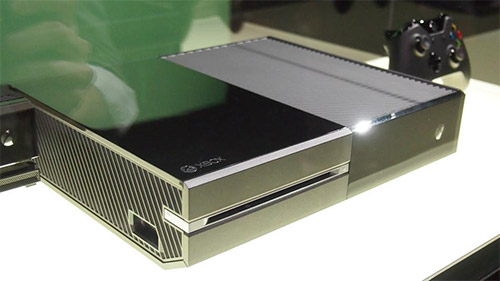 On Monday we received official confirmation from Windows manager Gabriel Aul (@gabeaul) that WMC was headed to the Recycling Bin.
While it's true that WMC never attracted many users, that news will likely come as a blow to some. The software was generally beloved amongst the small crowd of hardcore HTPC enthusiasts who lauded its easy of use and diverse functionality. While existing third party alternatives -- and upcoming ones like the Kickstarter-backed HDHomeRun DVR (which several readers plugged in the previous piece) -- to exist, these alternatives have generally featured less intuitive interfaces and a more limited set of functionality (historically, at least).
Midway through the Xbox 360's upgrade cycle Microsoft began to shift gears to refocus its media hub software development efforts on the Xbox rather than the HTPC. According to Bott's sources the WMC team was disbanded in 2009, with many members reassigned to the Xbox unit. The shift accelerated with the launch of the Xbox One, which contains many of the same features as WMC, including TV tuning, content library management, and support for streaming a variety of content.
When I reported on the likely death of WMC, many took issue with my suggestion that Microsoft was planning to replace WMC with Xbox One, functionality wise. Some commenters suggested that either Bott or I had gotten our facts mixed up.
But according to Thurrott that's exactly the plan. But his sources indicate Microsoft is aware the Xbox One is lacking some of the functionality of WMC. Indeed, they plan to fix that.
According to Thurrott's sources, Microsoft will deliver updates to add DVR functionality to the Xbox One, bringing it closer to being the equal of the soon-to-be-defunct WMC. He elaborates:
Many Media Center fans actually use the product to record and watch TV shows via Media Center PCs in the living room. Microsoft's solution for this need will apparently be the Xbox One, though the console currently only provides live TV watching, but not recording. My sources tell me that will change, and most probably this year, to include TV recording.