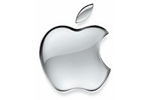 Pre-orders of various models of Apple long awaited smartwatch, the Apple Watch opened up on April 10 at 12:01 a.m. PST (3:01 a.m. EST). The stock available for preorder -- priced at $349 USD and up for various models -- quickly sold out, with Apple reporting that some variants would be out of stock until as late as July.
That means two things -- lines and price gouging resellers. It is anticipated that there will be modest lines at U.S. and international stores in hopes of getting one of the limited store stock for those who didn't preorder.
Only some Apple stores will get the smartwatches -- 53 in total worldwide (of which 21 are in the U.S.) -- will get the watch (the specific stores that are getting it were first noted by MacRumors). People who are unwilling to get in lines are already paying up to a 200 percent markup to get one of the preordered units, many of which have been popping up on eBay auction site.
All this leads to a compelling question -- how many Apple Watches were preordered?
Apple isn't willing to say quite yet, although Tim Cook did tell CNBC that he considered the order volume "great." For now the best estimate of the number of preorders comes courtesy of Slice Intelligence, who tracks sales volume via logging the email receipts of customer on popular platforms who consent to be tracked. Based on a 9,080 customer sample of those who preordered (out of 2 million users on its platform), Slice estimates that preorders came in at 957K units -- just shy of 1M units.
That's pretty impressive given that market research indicates that only 720K Android Wear watches were sold in all of 2012. Now, it's worth noting that most of the popular Android Wear models (like the Moto 360) only launched at the end of Q3 2014 or start of Q4 2014.
So given a full year of sales at the kind of volume Android Wear was seeing in late 2014, the platform would probably move at least 2.2M units in a zero growth scenario. Add in that the visibility and selection in this niche is rapidly growing and you could easily see 3-5 million Android Wear smartwatches sold this year, plus a few million more on other non-Android platforms like Samsung Tizen or Pebble's propriety platform.
Based on the preorders, though, one might expect Apple to account for as much as 50 percent of the wearables market (or more) by the year's end, although there's too many factors to make a precise estimate.
Other interesting tidbits from the Slice report are that the buyers are purchasing 1.3 Apple Watches and spending $503.83 USD on average. The cheapest model -- the $349 USD Apple Watch Sport-- accounted for 62 percent of orders. About a third of customers opted to upgrade to the cheapest option for the higher resolution bigger face, which is dubbed simply "Apple Watch" and starts at $449 USD. A handful went further and paid for premium bands, but most Apple Watch buyers are sticking with the black or white plastic "Sport" bands).
Slice did not report logging any orders of the pricey $10K and up "Apple Watch Edition" which features a gold body. It appears that such orders represent less 0.001 percent of preorders, if the data is to believed.
Of the preorder population an estimated 21 percent had preordered an iPhone 6 or iPhone 6 Plus last fall. In total 72 percent of Apple smartwatch preorder customers reported buying another Apple product within the last two years -- a figure that indicates a relatively surprising 28 percent are customers who primarily use other platforms like Windows or Android. That's definitely a figure that bodes well for Apple.
There's also signs of a "halo effect" of customers preordering both the Apple Watch and the new 12-inch slender new Macbook with Force Touch. Slice estimates that the Macbook saw 48K preorders, with 43 percent of preorder customers (~21K customers) also preordering an Apple Watch. Slice adds:
Space Gray was the most popular color, followed by gold, at 58 percent and 36 percent, respectively. In terms of power, the 512 GB model outsold the 256 GB model, representing a 53 percent share.
All in all, it looks like customers are loving the Apple Watch -- even some PC users. On the flip side it appears that Apple's premium end experiment (with the gold body model) is showing some early signs of failure. That could change -- and it very well might. One might suspect that the number of customers who would be willing to fork out $10K+ USD for a smartwatch without seeing it in person might be a small crowd. That said, given the general public reaction we might expect the Apple Watch to be a big hit, but the Apple Watch Edition $10K USD and up model to be a sales dud.