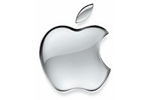 If you were quick on the trigger with the pre-order of your Apple Watch, you might be rudely surprised with an estimated shipping time of June. However if you don't mind paying a bit more just so you can own an Apple Watch before your friends do, you might be interested to learn that Apple Watch listings have already made their way onto eBay.
Now the Apple Watch will only be released on the 24th of April so these eBay listings aren't necessarily fake, but rather they're a promise that you will receive your Apple Watch when the sellers receive it themselves, so in some way you are sort of pre-ordering it, just not in an official capacity and at a much higher price.
Sellers have provided evidence of their pre-orders by showing their pre-order forms and receipts so if that's good enough for you, then you could go ahead and place an order for yourself. Considering that the Apple Watch is expected to be exclusively available online, this does seem like the only watch you could get an Apple Watch in a timely manner.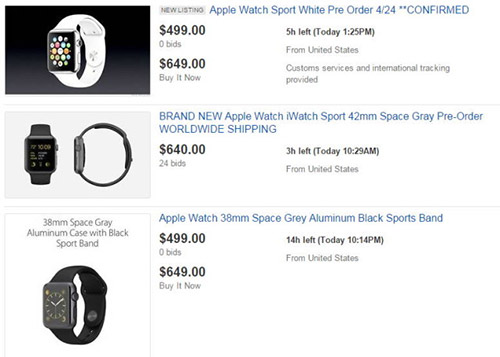 However like we said, prices of the wearable has increased due to the simple principle of supply and demand. For example in the listings above, you will see that the Apple Watch Sport edition has been priced at $50 which is almost double its original price of $350, but if you can justify that price, why not?