Last month, we told you that information coming out of South Korea claimed that Samsung was working towards producing an application processor that would take advantage of its own cores and not of those supplied by ARM.
2015 marks an important change in strategy for the Korean tech giant. Samsung is increasingly trying to become more self-sufficient, and if until now we have seen the company alternate between its own Exynos chips and Qualcomm's Snapdragon, this year things have taken a different turn.
For the first time ever, Samsung's new flagships, the Galaxy S6 and Galaxy S6 Edge, are exclusively relying on the phone maker's in-house Exynos 7420 chipset, which was manufactured using a 14nm process.
According to a recent post by benchmark specialist AnTuTu, Sammy is doing a good job, as the Exynos 7420 proved to be the most powerful in the mobile processor market in Q1 2015.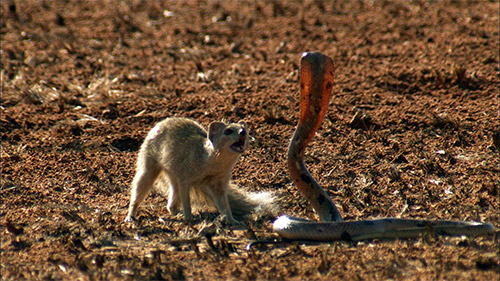 Now, a new Asian report uncovered by GSM Arena reveals that Samsung is indeed working on a next-gen Exynos processor with custom cores. According to the information revealed, these custom cores are dubbed "Mongoose" and will be taking over from the ARM Cortex A72 cores.
They will be clocked at 2.3Ghz, and we're even told that the chip has been put through Geekbench already and has scored 2,200 points in the single-core test. Which means a 45% increase over the Exynos 7420. Pretty impressive.
Another interesting aspect about the new Exynos chip is the choice of name for the custom CPU cores. Qualcomm has baptized its custom CPU cores "Krait," and a quick Google search reveals that this term defines a species of highly venomous Asian snake from the cobra family.
Meanwhile, Samsung's custom CPU cores are being touted as "Mongoose." The mongoose species is known for praying snakes - even the highly poisonous species. So, is Samsung trying to send a subtle message to Qualcomm?
The US chip giant already had to lower its chip shipment expectations due to Samsung pulling out from using the Snapdragon 810 in its two new flagships, but the worst might still be yet to come.
Anyway, you should be taking this information with a grain of salt, because it is not completely verified, so we can't be sure if it's accurate.