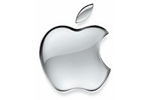 With just over three weeks to go until the first wave of countries will begin selling the new Apple Watch (and less than two weeks until curious customers can try one on), Apple has sent out a reminder to developers that they can now submit apps based on WatchKit to the App Store in order to be ready for the public debut on April 24. The email to developers included a link to a submission tutorial.
A number of well-known third-party software houses have already embedded Apple Watch support into their existing apps, including Expedia, Evernote, The New York Times, popular game Trivia Crack, and others. While apps with support for the Apple Watch will also be available in the normal App Store, the Apple Watch application included with iOS 8.2 and higher will offer its own filtered storefront, focusing on Apple Watch-only apps from third-party developers.
Prior the formal unveiling last month, Apple had invited a number of developers to come out to Cupertino to work directly with Apple engineers to build apps for the Apple Watch, several of which were featured during the presentation.