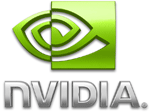 Nvidia has outlined what to expect from its graphics cards in 2016, by detailing its upcoming GPU architecture refresh. Following on from the Maxwell architecture used in today's graphics card launches, Pascal promises to provide a performance increase of up to ten times that of current generation cards, making it more useful for supercomputing and intensive processing tasks.
The new GPU will be able to work with up to 32GB of memory, more than double the memory of the GeForce GTX Titan X, though consumer cards are likely to have far lower amounts of memory compared to versions destined for industry and supercomputing. The memory will also be 3D, giving it three times the bandwidth and close to three times the frame buffer capacity of Maxwell, something which Nvidia claims will help speed up deep learning tasks by up to five times.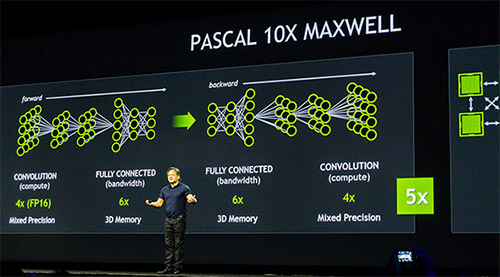 Pascal will work with NVLink, a high-speed interconnect that will allow data to transfer between the GPU and processors between five and 12 times faster than PCI-Express. Co-created with IBM, the use of NVLink should help the adoption of Pascal GPUs in supercomputing, with it removing a major communications bottleneck.
Nvidia also boasts that Pascal will offer "mixed-precision computing," a system which will provide 16-bit floating point processing at a far higher rate than full single or double-precision calculations, with the trade-off being less accurate calculations when they are not necessary to the task at hand. This too would largely benefit industrial processing tasks, but it could still help in gaming.