Apple is planning to release new iPhone models later this year, and yesterday we told you that the Cupertino tech giant might choose to adopt the SiP design module for them, which is a system currently used in the Apple Watch.
The technology allowed engineers designing the wearable to ingeniously stack up internal parts such as the application processor, memory module, storage and sensor in a single unit, while freeing up a considerable amount of space in the process.
Well, more details about the upcoming iPhone 6S have currently surfaced in the press, giving us a glimpse of what we should expect.
It appears Apple plans to bring over more features found in the Apple Watch and implement them in the new iPhone. Force Touch is one such example (as seen at the Wall Street Journal). It uses pressure-sensitive technology to detect how much pressure is inflicted upon the display.
Force Touch is used to bring about more input options and is also present in the new MacBook's trackpad, where it allows users to simulate a traditional mouse click.
Moving along, the report also shares a few interesting details about design. It appears Apple doesn't plan anything too grand in the aesthetic department.
The next-gen iPhones will probably end up looking quite similar to the current iPhone 6 and iPhone 6 Plus, as Apple plans to retain the 4.7-inch and 5.5-inch form factors.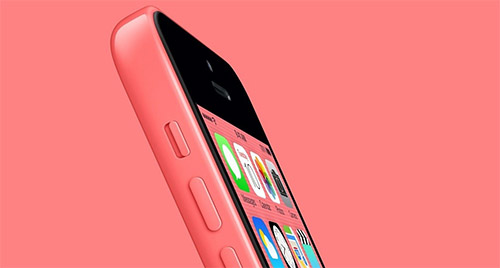 But while the new models will most likely be offered in the usual colors (gray, silver and gold), the WSJ report also claims that Apple is currently in the process of testing a fourth version in pink. The Cupertino tech giant probably wants to offer a version that will most likely appeal to the ladies.
We're also told that production of iPhone 6S components should start in May. Thus, we can assume that following its previous pattern, Apple will be ready to unleash the new iPhone models in September.
Previous rumors claimed that the next-gen iPhone was pegged to arrive with 2GB of RAM, unlike the current iPhone models that feature only 1GB of RAM.
On top of that, the company is said to be planning to introduce the so-called Apple SIM along with the iPhone 6S, which will allow users to select a carrier of their choosing when they activate the smartphone.