Now that Samsung Galaxy S6 and its curved sibling, the Galaxy S6 Edge, have been officially unveiled and will go on sale next month, the South Korean company is probably looking to cover other niche markets with its devices.
The smartphone market is pretty varied when it comes to specs and features, which is why it's hard for a handset maker to meet all demands with just one device.
Even Apple has released two iPhone 6 models to give its fans the option to choose from two different size displays.
Samsung is already known for launching different versions of its flagship smartphones. Both Galaxy S and Galaxy Note series have received lower specced models especially tailored for certain needs and wallets.
For a few years now, Samsung releases "rugged" and "mini" versions of its Galaxy S flagships and 2015 may not be an exception to the rule.
Samsung Galaxy S6 and Galaxy S6 Edge are not water and dust proof, which is one of the reasons some customers won't go for these devices.
However, Samsung may offers these customers the possibility to pick the Galaxy S6 Active over the standard version of the flagship.
The South Korean company may have to make some compromises to keep the price lower than the that of original Galaxy S6, so I believe the Active will be slightly cheaper but customers will find it lacking some powerful features.
Unlike in previous years Galaxy Active handsets were perfect clones of the original models with the exception of rugged and design features, this year Samsung may not be able to clone its Galaxy S6 and make it water and dust proof.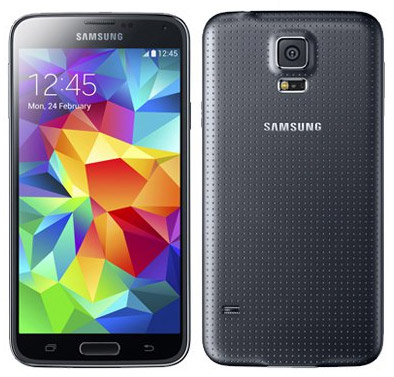 First of all, a good Samsung Galaxy S6 Active smartphone will pack microSD card slot and non-removable battery, which will make it appealing to even more customers who are now disappointed by the lack of these features in the original model.

While the Corning Gorilla Glass 3 coating on the Galaxy S6 is nice, it's not something that Samsung will want to put on the back of the Galaxy S6 Active.

In order for the phone to receive military-grade certification, Samsung Galaxy S6 Active needs extra armor in the form of various layers of rubber and other materials that would make it water, shock and dust resistant.

If Samsung decides to launch the Galaxy S6 Active, the smartphone will only be available in small quantities, but that might be enough for those who wish to own a tougher Galaxy S6 smartphone.

Moving on to Samsung Galaxy S6 mini, this particular device is aimed at those who can't afford the original Galaxy S6 model. The smartphone is likely to pack a 4.5-inch display and downgraded hardware.

Word is Samsung is already looking to put MediaTek chipset into its smartphones to make them cheaper in emerging markets, so I won't rule out the possibility of Galaxy S6 mini being powered by a MediaTek processor.

The camera of the Galaxy S6 mini will have a fewer number of megapixels, and the front-facing camera may be of lower quality as well.

If they are part of Samsung's roadmap for 2015, then Galaxy S6 Active and Galaxy S6 mini will be launched with Android 5.0 Lollipop operating system onboard and the latest version of TouchWiz.

But would you be willing to buy any of these Galaxy S6 variations? It's clear that these smartphones aren't aimed at everyone and that only a fraction of Samsung fans will probably buy these devices, so this raises another question.

Would Samsung want to launch another Active and mini versions of its flagship smartphone knowing that they won't sell well enough?

We'll probably find out more about Samsung's plans in the next few weeks, as Galaxy S Active and mini are usually launched in late spring / early summer.