A lot of people were surprised when it became apparent that Samsung would not use Qualcomm's Snapdragon 810 platform in its new Galaxy S6 flagship. Instead, the Korean tech giant decided to rely solely on its in-house Exynos 7420 SoC built on a 14nm process.
According to Samsung itself, the Snapdragon 810 was just not good enough for its latest messiah phone. Whispers about the platform suffering from overheating issues might have also contributed to the final decision.
Even so, that doesn't mean Qualcomm and Samsung's partnership will be broken apart, on the contrary, the US chip giant will continue to push chips for the company's handsets, like it always did.
But Samsung might be getting another helping hand. According to a recently surfaced Taiwanese report (as seen at G for Games), Samsung might be soon employing MediaTek's help in the mobile silicone department.
Both Samsung and MediaTek officially declined to comment the rumors. However, MediaTek's General Manager, Zhu Shan-gzu, had a slip of the tongue and revealed they were working towards getting Samsung on board with their business.
MediaTek was also present at Barcelona where it unveiled new chips. Also, we've been talking about the MT6795 (or Helio X10) for the past few weeks, as this chip also surfaced in benchmarks, showing similar performance to the Snapdragon 810.
The chip has Imagination Technologies PowerVR graphics and support for H.265 Ultra HD video recording and playback and can support up to a 20MP camera and 2,560 x 1,600 pixel resolution displays.
The Helio X10 is also outfitted with 480fps slow-motion video recording, which the company demonstrated in a video not so long ago.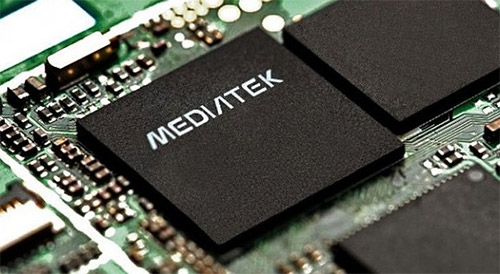 Samsung might end up using MediaTek's high-end chips for its own purposes in emerging markets from Asia. Or maybe it plans on offering not two versions (usually Qualcomm and Exynos) but three.
On the other hand, Sammy might be targeting MediaTek for a partnership because it wants low-cost silicone to make some really affordable models.
2014 wasn't a great year for the Korean device maker and in Q4 Samsung lost the number one spot as the world's top smartphone vendor to the advantage of Apple.
But Samsung stands a pretty good chance to reclaim the position, especially since its recently unveiled Galaxy S6 and Galaxy S6 Edge have so far been extremely well received.