We're less than a day away from the Samsung Galaxy S6's official reveal and new info on the smartphone continue to emerge online.
Previous rumors sustained by some pictures of the alleged Galaxy S6 claimed that Samsung may have decided to finally give its flagship smartphones a more premium feel.
That would imply the use of special materials like glass and metal. It appears that Samsung Galaxy S6 will use both these materials considered premium in the smartphone manufacture.
Unbox Therapy have just released a video with a few clear shots of both Samsung Galaxy S6 and Galaxy S6 Edge, along with a couple of details that make the waiting even more excruciating.
According to the cited source, both Galaxy S6 versions will feature Corning Gorilla Glass 4 on the front, as well as on the back. That will give the smartphones a more premium feel, but will also contribute or their resistance to scratches.
Another piece of information provided by Unbox Therapy is the fact that Samsung has redesigned the fingerprint sensor completely, so you won't need to swipe your finger on the home button in order to be recognized.
Instead Samsung made it to work like Apple's Touch ID, so you will only need to put your finger on the home screen without having to swipe it.
It's also been confirmed that the Galaxy S6 smartphones will be powered by octa-core processors, most likely Exynos chipsets manufactured by Samsung.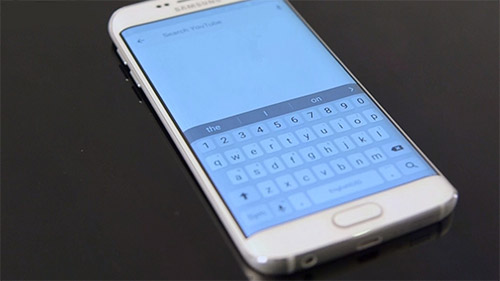 Samsung Galaxy S6 and Galaxy S6 Edge will boast 5.1-inch capacitive touchscreen displays that support 2560 x 1440 pixels resolution.
Both smartphones will be thinner than the Galaxy S5, but they will not feature microSD card slots and they will have non-removable batteries.
The non-removable batteries will be smaller than Galaxy S5's, but the Galaxy S6 Edge will have a slightly better battery (by merely 15mAh) than the standard version.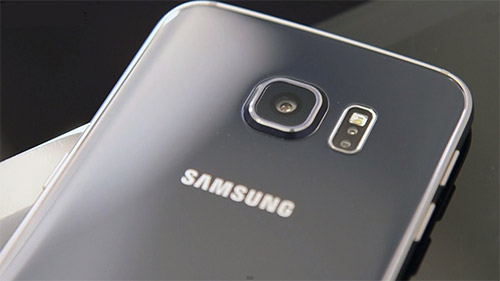 The good news is both Galaxy S6 will come with native wireless charging, so that should compensate for the non-removable battery.
Just like the Galaxy Alpha they will have metal frames for another touch of premium. Hopefully, they won't peel off.
So there you have it folks, Samsung Galaxy S6 will look and feel entirely different, but at the expense of some functionality.