Meizu has finally confirmed that it plans to use an MX4 device to present the Ubuntu system at Mobile World Congress 2015 in Barcelona, and it will also be the platform that will launch internationally with Ubuntu.
Meizu entered an official partnership with Canonical a few months back and everyone was wondering what devices they are going to use for the Ubuntu operating system. As you can imagine, most people immediately thought that Meizu MX4 would be the obvious choice. Now it has become official and Meizu will be present at the Mobile World Congress 2015 in Barcelona MX4 running Ubuntu.
Not only that, but Meizu MX4 will stand as the Ubuntu platform for an international launch, to be announced soon after the event. This means the new Meizu MX4 Ubuntu phone will be available internationally, and not only in Asia. And yes, in case you are still wondering, it will also be available in the US.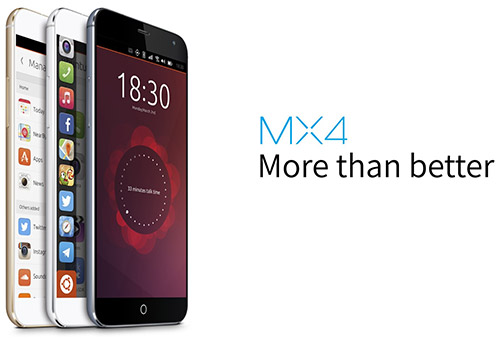 This particular device from Meizu is a powerful one and it comes with some pretty interesting hardware specs. This is the first phone built by Meizu to feature the new MediaTek MT6595 SoC (system on chip) and it's an octa-core, meaning that it's a processor with eight cores. It actually comes with a quad-core 2.2 GHz Cortex A17 processor and a quad-core 1.7 GHz A7 processor, and the two are used in tandem or separately, depending on needs.
It also comes with a 5.36-inch Sharp/JDI display, at a 1920 x 1152 resolution, and Corning Gorilla Glass 3, and a 20.7-megapixel back camera (2MP on the front one).
"Meizu will release its first handset running Ubuntu OS as the MX4 will be featured at the MWC booth of Canonical, showcasing the operating system on a high-end device for the first time. The MX4 Ubuntu edition is the exquisite result of the partnership between Meizu and Canonical, which started in November, 2014," the Chinese company confirmed for Softpedia.
Mobile World Congress 2015 will take place between March 2 and 5, in Barcelona.